View recorded webinars of our award winning IBM i solutions.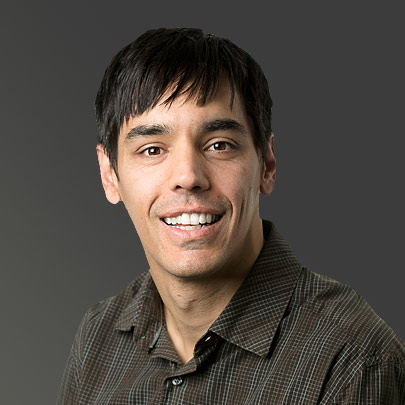 When approaching your green screen modernization project, a screen-by-screen approach can seem quick and simple. But when you have to build UIs for hundreds of screens - then maintain and update them - you might realize that this approach requires a lot of time and effort.
Join Marcel Sarrasin and Greg Patterson for this webinar to learn how Fresche's UI modernization solutions help you deliver quick results with few resources. You'll learn how Newlook and Presto:
Leverage your proven 5250 applications by generating modern user interfaces that you can deliver on any device
Tell you which screens to enhance for maximum business benefit
Further boost efficiency with global rules and settings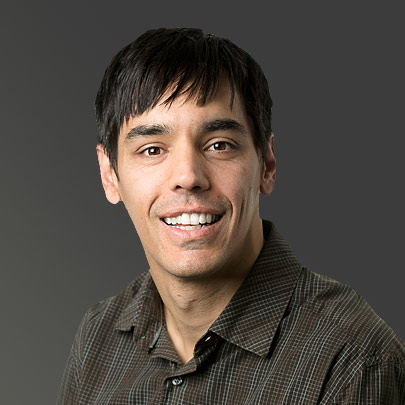 As digital technologies evolve, many IBM i organizations have made web and mobile development an essential part of their IBM i modernization strategy. Not only do web applications have a modern look and feel that's intuitive for users, they can also drive new revenue, streamline workflows and improve access to information.
In this recorded webinar Fresche's IBM i modernization experts Marcel Sarrasin and Greg Patterson introduce you to WebSmart. You'll see:
A demo of how quickly you can create responsive RPG ILE or open-source PHP and Node.js applications (B2B order entry, eCommerce, invoicing, inquiries and more)
Real-world examples of strategic applications that extend ERPs, integrate with other technologies and platforms and leverage existing business logic
IBM i web and mobile development strategies that meet the needs of the business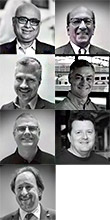 Leading your organization in a digital era - An Online Event for IBM i IT Leaders. Developing a digital transformation strategy for your IBM i applications. In collaboration with IBM.
Arnab Bag, Greg Patterson, Chris Koppe, Brendan Kay, Mike Pavlak, Nick Hampson and Trevor Perry present the following sessions:
Digital Transformation, Culture & Challenges
How to Improve Business with Digital Transformation
AI and Watson In the Real-World
Why Go Open Source on IBM i?
Design Thinking and the Importance of User Experience
Innovating For Change - Aligning IT Initiatives to Business Value
Think Tank [All speakers]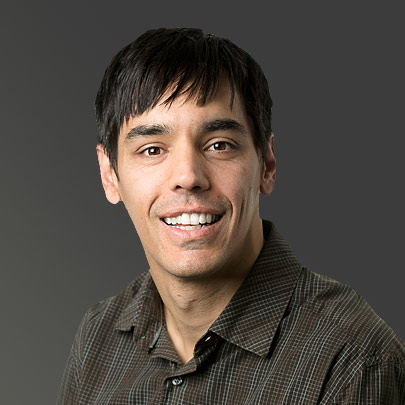 Fresche's new Presto 7.3 includes several updates that enhance the user experience and save time for RPG and COBOL developers.
Join Marcel Sarrasin and Greg Patterson for this session to see:
What's possible with green screen UI modernization
A live demo of how Presto works
New features including: DDS change detection support, skin editor enhancements, improved usability out of the box and improvements to Presto's responsive mobile capabilities


IT Strategies for the 21st Century
Today's IT leaders are tasked with taking their organizations to new levels of competitive capability. However, using analog processes in a digital era is impeding their ability to meet key business imperatives. Many organizations are turning to digital transformation to drive growth and pave the way toward organizational, operational and business model innovation.
Join IBM's Partner, CIO & Cloud Advisor, Arnab Bag, and Fresche's Transformation and Digitization Expert, Chris Koppe, where they will discuss how IBM i application modernization is laying the foundation for digital transformation by:
Innovating through digitization
Developing IT strategies that focus on user experience
Designing modern systems that leverage existing IT assets
Building the right talent for an agile IT


You can take many approaches to green screen modernization and depending on what your goals are, the solutions will vary. In some cases, you will want to modernize your existing green screens and for others, it may require new web and mobile development.
In this 4-part technical series Nick Hampson and Greg Patterson look at how Fresche's UI modernization solutions, Newlook, Presto and WebSmart, give you the flexibility to easily create modern web interfaces, improve productivity and drive revenue.
Each session is 30 minutes long. 
PART 1: Approaching Your UI Modernization Project
PART 2: Achieving Quick Results Out of the Box
PART 3: Improving Workflows with New Functionality
PART 4: Developing New Strategic Applications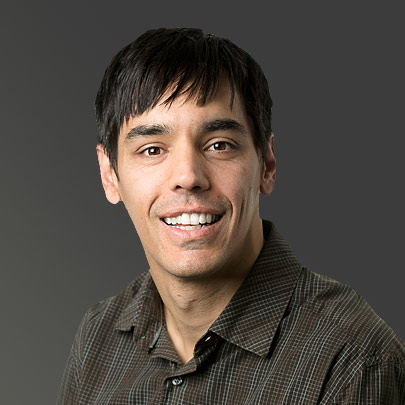 Applications and data are the cornerstone of organizations that rely on IBM i. The platform's low total cost of ownership, reliability, security and integrated database make it easy to understand why its users are so passionate about it. However, the value of IBM i applications is often hidden behind green screen interfaces that limit productivity and business growth.
In this on-demand webinar Fresche's Marcel Sarrasin and Greg Patterson present the top 10 business reasons for IBM i UI modernization, including:
Driving revenue and gaining competitive advantage
Improving business processes with mobile devices
Future-proofing applications and leveraging IBM i resources
Each business reason will be supported by real-world examples of IBM i web and mobile applications. We will also discuss Fresche's IBM i UI modernization solutions and how to take a phased approach to green screen modernization.

X-Analysis helps organizations better manage IBM i applications by quickly allowing developers to gain a full understanding of their RPG, CA 2E (Synon) or COBOL applications.
In this four-part series Ray Everhart takes a closer look at the productivity and critical insight that is gained from documenting your systems and the automated approach to impact analysis, code understanding and field resizing. Each session is 30 minutes long.
PART 1: Documenting Your Systems
PART 2: Automated Impact Analysis
PART 3: Understanding Your Code
PART 4: Automated approach to Resizing Your Fields


Learn why X-Analysis is the one tool every IBM i Developer should own.
Do you ever find yourself thinking, "There has to be a better way to do this?"
With automated analysis and modernization tools, you can reduce the time spent managing applications and onboarding new developers, move projects forward faster, and remove the risks involved in making changes to your code. In this IBM i webinar Fresche's Ray Everhart and United Heritage's Rob McBride demonstrate the business value derived from application documentation, analysis and better understanding of your IBM i applications.
You'll see:
Automated graphical documentation that makes it easy for IT to visualize and understand application design and flow

Powerful impact analysis that tracks "where used" information so you can make code changes with confidence

How United Heritage used X-Analysis to save significant developer time and better understand their applications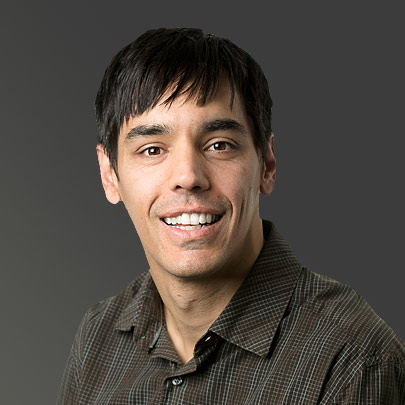 Are you at a crossroads with your ERP or other core IBM i applications? Wondering whether to modernize your existing applications, purchase a packaged app, or move off the platform?
Join Fresche's IBM i modernization experts Marcel Sarrasin and Greg Patterson as they share the business challenges that other IBM i organizations are facing and how they're overcoming them with strategic web and mobile applications (e.g. B2B/B2C order entry, invoicing, eCommerce and more).
They discuss:
IBM i web and mobile development strategies that meet the needs of the business
Real-world examples of applications that extend ERPs, integrate with other technologies and platforms and more
Leveraging what you have and taking advantage of modern technologies
Overcoming concerns about skills, resources, performance and security


Is your organization starting to explore open source on IBM i? As IBM continues to embrace open-source technologies such as Node.js, PHP and Git on IBM i, there are more and more compelling reasons to make open source a part of your IT strategy.
In this recorded webinar IBM's architect for open source on IBM i Jesse Gorzinski and Fresche's Mike Pavlak discuss:
The benefits of using open source technologies
What's available on IBM i and how to get started
Tips for leveraging your existing staff
You'll also see how to rapidly develop opensource web applications with Fresche's WebSmart.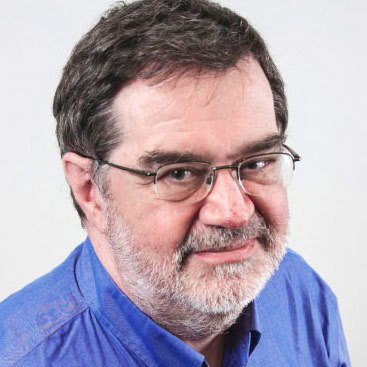 In this webinar, Paul Tuohy and Stephen Flaherty will go over a few ways that IBM i developers can make their jobs easier, by simply adopting the top 5 best practices and using some proper tooling.
They discuss:
What your IBM i can really do
Exactly what modernization really means
Best approaches for making code changes and managing applications ways to make it easy for IT to understand application design and flow
You'll also see a demo of how X-Analysis automatically documents your IBM i environment.


Join Greg Patterson and Nick Hampson for this webinar where they share what they've learned in their many years of helping clients to bring their green screen applications to web and mobile. They'll discuss the different options available for modernization, best places to start, and how to make it happen.
Topics they cover in this recording:
Understanding how your current applications work
The paradigm shift of green screen to GUI development
Practical examples of where to start your project
How to integrate existing IBM i apps with other systems and net new
Leveraging existing applications for extended functionality or new development
Integrating modern technology i.e. open source, PHP, Node.js, Bootstrap, Java & more

Join us in this important webinar where Bangers (bangersusa.com), a sporting goods distributor who runs their core business on IBM i, will walk you through their web strategy and applications, including:
Tips for a phased approach to modernization
How their new, mobile-friendly PHP eCommerce application increased sales
Why they modernized green screens for warehouse staff
How they overcame concerns about performance, security and skills
You'll also learn about BCD's web solutions and services that were instrumental in helping them implement their successful web strategy.